TRANSPORT MANAGEMENT SOLUTIONS FOR INDUSTRY
Reliable transportation services are critical for the competitiveness of industrial companies. That is why many companies increase manual processes to improve control over their transportation services. Logentia offers a more efficient alternative.
Some of the industries represented by our customers:
Construction product industry

Printing products industry

Pharmaceutical industry

Car accessories industry

Textile industry
Tender. Select. Control.
The conceptualized tendering of transportation services ensures that the contract pool of a particular company includes the highest quality and most competitively priced transport partners suited for the company's industry and the location of its industrial plants.
The digitalization of transport contracts, on the other hand, increases transparency and optimizes the use of transportation services. Logentia's optimal transport selection makes it possible to always choose the most cost-effective service for the inbound and outbound deliveries.
With Logentia's transportation invoice control, it is possible to detect invoicing errors and hidden costs charged by transport providers.
Logentia has enabled our industrial clients to:
Lower their price level by over 30% by tendering the most efficient transport partners

ACut their transportation costs in their daily work by over 15% by choosing the most efficient transportation service that meets their transport needs

Optimized the time used for controlling transportation invoices by 98%

Cut their raw material transportation costs by analyzing whether it is more economical to manage transports with a supplier's transport contract or their own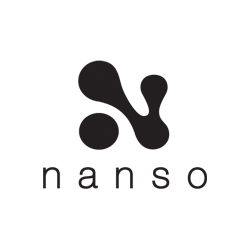 ""Logentia's conceptualized tendering service enabled us to cut our transportation costs by over 30%, and we were able to pay back in less than a month."
-Aki Kouki, 
Logistics Manager, Nanso Group Oy
Ready to try? It's risk-free.
We have helped several industrial companies to overcome their challenges. If you want to improve your profitability fast, call us on +358 (0)40 574 1358. We would also be happy to show you how the system works with a demo.
BOOK A DEMO
LEARN MORE ABOUT IMPLEMENTATION
is the first transportation management software and expert company, which provides industries, wholesalers and online retailers with benefits made possible by the transparency of transport contracts.
See sales contact details