TRANSPORT MANAGEMENT SOLUTIONS FOR WHOLESALE TRADE
The optimized selection of inbound shipments as well as automated distribution have optimized our wholesale customers' business markedly. Jump on board.
Some of the industries represented by our customers:
Clothing and fashion

Spare parts and car accessories

Food trade

Hardware and construction

Home and garden
High volume enables big savings
Wholesalers often manage a large amount of different products, which form a high transport volume. When the numbers are big, so are customers' expectations and risks.
In the management of a large volume, choosing and ordering a transportation service manually increase risks and take precious time. By using Logentia's optimal transport selection, you can always choose the most cost-effective transport option that meets the service requirement from your contract operators. The freed time can be used to manage transportation services and to control unexpected situations.
With the conceptualized tendering of Logentia's transportation services you can ensure that you are using the collaboration partners that are best suited for your customers, enabling you to get the products delivered according to the agreed schedule and at a competitive price.
Our customers have, for example:
Cut their transportation costs by 30% by tendering collaboration partners that are better suited for their transport profile

Reduced transportation costs by over 15% by selecting the right options for daily deliveries with the help of Logentia's optimal transport selection

Received refunds covering a period of over a year after their invoicing was controlled retrospectively using Logentia's system

Cut their transportation costs by analyzing whether it is more economical to manage transports with a supplier's transport contract or their own.
Free consultation for wholesalers
Please submit your contact details, and one of our experts will be in touch and tell you more, for example, about the following:
Which would be the quickest ways to reduce your transportation costs

How your current transport solutions differ from the normal strategies in your industry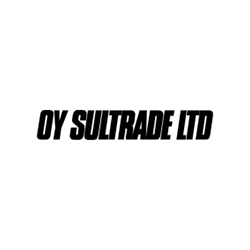 "We integrated Logentia's freight calculator with the WLAN warehouse application of our ERP supplier. The calculator enables us to choose the cheapest freight for our customers after picking their order and to add the cost directly to our billing. The integration was quick and did not require much work. It was among the subprojects that were completed first."
– Peter Krause
, IT Manager, Sultrade Oy
Transportations in order?
Every moment spent without optimized transport logistics costs money. Contact us, and we will help you. Call us: +358 (0)40 574 1358 or book a free demo now.
Book a demo
LEARN MORE ABOUT IMPLEMENTATION
is the first transportation management software and expert company, which provides industries, wholesalers and online retailers with benefits made possible by the transparency of transport contracts.
See sales contact details